Happy New Year!
I'll still be working on with my WIPs of 2013, especially the butterflies
. For this year, I'll be working on new projects with varied designs but of course, butterflies will still be my forever favorite!
I have updated my Stitching Journal and realized that I have made a total of 126 finished projects (small & large ones) from 1998 to present!
I've only finished 2 projects last year (my most unproductive year)... mainly because I had eye concerns and have been forced to use progressive lenses. I do hope to make up for it this year amidst household chores and office works.
And so, here it goes:
My first finish of the year 2014 - "Follow your Dreams"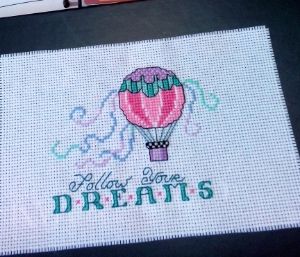 ...and I have started a new project to start off the year... "Psalm 23"... it's a 19th century style sampler with traditional motifs and it's my first scriptural sampler project!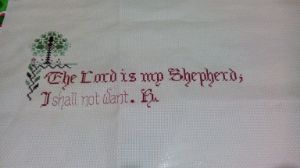 This is how it will look when finished...
Hope you like it!
Thanks for lurking in